How to subscribe to this newsletter: How to unsubscribe.



WELCOME to the autumn issue of Highlights

.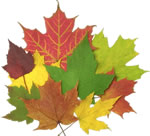 Contents
Inderscience is pleased to announce its new partnership with Yewno, which through their 'Yewno Discover' service will provide an additional platform for all Inderscience authors to get their research discovered and read. All our full-text articles will be available in the Yewno database, making authors' research more visible and findable on a global scale.
'Yewno Discover' has been adopted by the world's top universities, secondary schools and public libraries across seven countries globally. You can read more about Yewno here.
Inderscience is pleased to announce that the following new journal title has been registered, with publication planned for 2019:
Submitting Articles
To submit a paper to this new title or to any of Inderscience's journals, please visit our For Authors page.
Prof. Fabrizio Maimone
Editor in Chief, European Journal of Cross-Cultural Competence and Management
Companies and other kinds of organisations are becoming more "glocal" on a daily basis. The word "glocalisation" means global plus local. It was coined by the British sociologist Roland Robertson to reflect the complex cultural dynamics - produced by the interaction between global and local phenomena - that are typical of contemporary society. The theory of glocalisation may explain, for example, why the Toyota Production System was born in Japan and not in the USA... More
Inderscience Publishers' online journal collections represent excellent value for money. You can
subscribe to the full online journal collection,
select one or more of our pre-selected subject collections or
create a customised collection of 15 or more titles of your choice.
Our ten pre-selected online journal subject collections are listed below. Each collection is broken into more specific sub-collections, full details of which are available via the links provided.
A subscription to the full online journal collection, a pre-selected subject collection or a customised collection can provide extensive discounts on title list prices. To request a quotation, to set up a FREE institutional online trial or for further information about our licensing options, please email subs@inderscience.com.
Please contact subs@inderscience.com or fax +41-22-9295600 for details of subscriptions, including complete collection subscriptions and tailor-made packages.
Inderscience is pleased to have its journals associated with the events listed below as a media partner. Click on any banner for further information. For a complete list of events - including those associated through the potential publication of invited, extended papers - please visit our Events page.


The following articles were selected for their wider appeal to a more general audience and some have been featured in the scientific and business press as well as the international media:
Computing, Mathematics and Communications
A blue noise pattern sampling method based on cloud computing to prevent aliasing
Int. J. of Innovative Computing and Applications
An analysis of the 2016 US presidential election using Chanakya - a knowledge discovery platform for text mining
Int. J. of Knowledge Engineering and Data Mining
Mining hidden opinions from objective sentences
Int. J. of Data Mining, Modelling and Management
Multi-cloud storage systems for mobile devices: study and analysis
Int. J. of Mobile Learning and Organisation
Swift personal emergency help facilitated by the mobile cloud
Int. J. of High Performance Computing and Networking
Theorising social networks addiction: an empirical investigation
Int. J. of Social Media and Interactive Learning Environments
Education, Knowledge and Learning
Plagiarism detection based on semantic analysis
Int. J. of Knowledge and Learning
Unpacking cognitive skills engaged in web-search: how can log files, eye movements, and cued-retrospective reports help? An in-depth qualitative case study
Int. J. of Innovation and Learning
Energy and Environment
Coastal and estuarine management in the UK: review and overview of perspectives
Interdisciplinary Environmental Review
Concentration of air pollutants in an urban parking garage in Kuwait
World Review of Science, Technology and Sustainable Development
End-of-life-vehicle recycling in Germany: alternative for the reduction of CO2 emissions
Int. J. of Environment and Waste Management
Bibliometric analysis of the term 'green manufacturing
Int. J. of Management Concepts and Philosophy
The role of geo-energy interests of Russia in secessionist conflicts in Eastern Europe
Int. J. of Oil, Gas and Coal Technology
Healthcare and Biosciences
A comparative analysis of lean implementations in NHS England hospitals
Int. J. of Lean Enterprise Research
A framework for predicting malaria using naïve Bayes classifier
Int. J. Telemedicine and Clinical Practices
Applications of hyperspectral and optical scattering imaging technique in the detection of food microorganism
Int. J. of Computational Vision and Robotics
Biological fabrication of silver nanomaterials and their applications in pharmaceutical fields
Int. J. of Computational Materials Science and Surface Engineering
Classification of breast abnormality using decision tree based on GLCM features in mammograms
Int. J. of Computer Aided Engineering and Technology
Deletion genotype calling on the basis of sequence visualisation and image classification
Int. J. of Data Mining and Bioinformatics
Empirical relation between unemployment and alcohol beverage consumption in Korea
Int. J. of Economics and Business Research
Generic drug in Indonesia: why physicians and pharmacists matters
Int. J. of Monetary Economics and Finance
Health-related quality of life in consequences from frequency-quantity measures of alcohol consumption patterns
Int. J. of Happiness and Development
ICT enabled collaborative e-health for cleft lip/palate treatment
Int. J. of Agile Systems and Management
Indoor air quality investigations in hospital patient room
Int. J. of Biomedical Engineering and Technology
Life-satisfaction is more a matter of feeling well than having what you want. Tests of Veenhoven's theory
Int. J. of Happiness and Development
Motivations and stake management in producing YouTube 'bro-science' videos for baldness treatment
Int. J. of Web Based Communities
Pregnant women's perception towards the prescription given by the doctors
Int. J. of Services and Operations Management
Study on the preparation and properties of puffing glutinous rice starch
Int. J. of Nanomanufacturing
The spread pattern on Ebola and the control schemes
Int. J. of Innovative Computing and Applications
Management and Business
An analysis of the financial inclusion in South Africa considering race, education and income
World Review of Entrepreneurship, Management and Sustainable Development
An approach to identify, prioritise and provide regulatory follow-up actions for new or emerging risks of chemicals for workers, consumers and the environment
Int. J. of Risk Assessment and Management
An empirical research on quality of work-life - an employee perspective
Int. J. of Management Development
Appeals and spiels: a comparative analysis on alcohol advertising in the USA and Ireland
Int. J. of Business Forecasting and Marketing Intelligence
Developing management skills through experiential learning: the effectiveness of outdoor training and mindfulness
European J. of International Management
Examining Indian consumers belief and attitude about locavore food
Int. J. of Business Forecasting and Marketing Intelligence
Exploring how and why consumers create unintended uses of products
Int. J. of Business Innovation and Research
Is open access publishing a case of disruptive innovation?
Int. J. of Business Environment
Measuring the comparative efficacy of an attractive celebrity influencer vis-à-vis an expert influencer - a fashion industry perspective
Int. J. of Electronic Customer Relationship Management
Open source innovation: what makes it move?
Int. J. of Business Innovation and Research
R&D team composition and product innovation: gender diversity makes a difference
European J. of International Management
Recapturing images after a brand crisis through marketing communication in social networks: the Maggi controversy
Int. J. of Export Marketing
Through the glass ceiling: is mentoring the way forward?
Int. J. of Human Resources Development and Management
Risk, Safety and Emergency Management
Should we be afraid of cyber-terrorism?
Int. J. of Electronic Security and Digital Forensics
Science, Engineering and Technology
A forensic evidence recovery from mobile device applications
Int. J. of Digital Enterprise Technology
Effects of colour terms on the digital photography - a case study of cool colours
Int. J. of Cognitive Performance Support
Geopolitics in the search for the disappeared Malaysian Airlines Flight MH370
Int. J. of Forensic Engineering
Noise removal using statistical operators for efficient leaf identification
Int. J. of Computer Aided Engineering and Technology
Pareidolia: characterising facial anthropomorphism and its implications for product design
J. of Design Research
Thermoeconomic diagnosis of an air-cooled air conditioning system
Int. J. of Exergy
Uncertainty assessment in the results of inverse problems: applied to damage detection in masonry dams
Int. J. of Reliability and Safety
Society and Leisure
A fuzzy classification model for identification of potential areas of urban sprawl
Int. J. of Society Systems Science
A simple method to assess walkability around metro stations
Int. J. of Sustainable Society
Entrepreneurship in the third age: retirees' motivation and intentions
Int. J. of Entrepreneurship and Small Business
Quantitative analysis of the puppet shapes in Ngayogyakarta Wayang Kulit
Int. J. of Arts and Technology
Respect toward partner mediates the relationship between authenticity and subjective happiness
Int. J. of Happiness and Development