International Journal of Bonds and Derivatives
This journal also publishes Open Access articles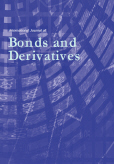 Editor in Chief

Dr. Moustafa Abu El Fadl

ISSN online

2050-229X

ISSN print

2050-2281
4 issues per year

IJBD brings together research on the independency and interdependency of bonds and derivatives in one focus. The journal encourages innovation in using theory and research methodology in exploring each area independently and collectively. IJBD is the only journal that bridges the gap between theories, policies and practitioners in the field of bonds and derivatives.
Topics covered include
Debt securities and markets including Islamic bonds (Sukuk)
Bonds sectors, instruments, yield spreads and risks
Valuation of debt securities with or without embedded options
Yield measures, spot rates and forward rates
Analysis and managing bond portfolios, bond funds
Evaluating interest rate strategies
Managing interest rate risk with interest rate derivatives instruments
Gaining insights into the risk profile of structured products
Credit derivatives and intra-day marginalising
Delinquency, default and loss analysis
Advanced liability structures
Foreign exchange determination and forecasting
International asset pricing and currency risk management
Impact of electronic trading on FX markets
International capital markets, international monetary/fiscal policy
More on this journal...
Objectives
The objective of IJBD is to communicate the complexities and intricacies of both bonds and derivatives to policy makers, government agencies, academic and research institutions, and persons concerned with the complex role of fixed income investing and currency management. It also aims to explore areas that have not been explored before by focusing on the international implications of different types of bonds including Islamic bonds (Sukuk), sovereign debt and the overall impact on policy-making in an international perspective. IJBD aims to develop a leading role in the field by consciously connecting research in the field through a series of conferences and other initiatives.
Readership
IJBD's intended audience includes researchers from universities, professional analysts, government officials, foreign exchange traders, risk management professionals, fixed income investors and worldwide bond funds investors and managers.
Contents
IJBD publishes high quality original research papers, review papers and suitably-revised conference papers. Papers may be empirically or theoretically based, but must explain clearly and lucidly the implications for public policy or market performance.
Editor in Chief
Abu El Fadl, Moustafa, Ithaca College , USA
(editorijbad.com)
Editorial Board Members
Ariff, Mohamed, University Putra Malaysia, Malaysia
Athanasios, Fassas, Hellenic Open University, Greece
Bazzana, Flavio, University of Trento, Italy
Behera, Harendra Kumar, Reserve Bank of India, India
Ben Omrane, Walid, Brock University, Canada
Bhattacharya, Sujoy, Indian Institute of Technology, Kharagpur, India
Bozoudis, Michail, Hellenic Air Force, Greece
Caporale, Guglielmo Maria, Brunel University London, UK
Chen, Chun-Da, Tennessee State University, USA
Chen, Jun, North Dakota State University, USA
Dube, Sema, Yeditepe University, Turkey
Duong, Ha Hai, University of Wollongong, Australia
Echaust, Krzysztof, Poznan University of Economics, Poland
Gordon, David M., University of Saint Francis, USA
Hourvouliades, Nikolas, The American College of Thessaloniki, Greece
Hung, Ken, Texas A&M International University, USA
Inci, A. Can, Bryant University, USA
Ito, Takayasu, Meiji University, Japan
Ivanov, Stoyu I., San José State University, USA
Jayanthakumaran, Kankesu, University of Wollongong, Australia
Johnson, R. Stafford, Xavier University, USA
Kamtchueng, Christian, ESSEC, France
Khorshid, Aly, Academy UK, UK
Kirithiga, S., Pondicherry University, India
Koutsokostas, Drosos, Hellenic Open University, Greece
Lin, Hao, California State University, Sacramento, USA
Liu, Allen, Bank of Montreal, Canada
Lizarzaburu, Edmundo R., Universidad ESAN, Peru
Makarenko, Alex PlastunInna, Sumy State University, Ukraine
Makarenko, Inna, Sumy State University, Ukraine
Malhotra, D.K., Thomas Jefferson University, USA
Mandal, Satrajit, Indian Institute of Technology, Kharagpur, India
Mohamad, Shamsher, INCEIF University, Malaysia
Naresh, G., University of Massachusetts Dartmouth, USA
Nnadi, Matthias, Cranfield University, UK
Nobanee, Haitham, Abu Dhabi University, United Arab Emirates
Papathanasiou, Spyros, National and Kapodistrian University of Athens, Greece
Precourt, Elena, Bryant University, USA
Puspaputri, S. Utami, Universitas Indonesia, Indonesia
Qiao, Zhuo, University of Macau, Macao
Ricci, Ornella, University of "Roma Tre", Italy
Rossi, Matteo, University of Sannio, Italy
Sabir, Hazoor, GC University Faisalabad, Pakistan
Sabri, Nidal Rashid, Birzeit University of Palestine, Palestine
Siddiqui, Saif, Jamia Millia Islamia (Central University), India
Singh, Kulbir, Institute of Management and Technology, India
Singh, Vivek, University of Michigan-Dearborn, USA
Sinha, Paritosh Chandra, Rabindra Mahavidyalaya, India
Streeter, Denise W., Pennsylvania State University, USA
Thiyagarajan, S., Pondicherry University, India
Tong, Zhigang, University of Ottawa, Canada
Tourin, Agnes, Polytechnic Institute of New York University, USA
Tsai, Sang-Bing, WUYI University, China
Wibowo, Sigit S., University of Indonesia, Indonesia
Wong, Wing-Keung, Hong Kong Baptist University, Hong Kong SAR, China
Zakaria, Nadisah, Prince Sultan University, Saudi Arabia
Zeller, Thomas, Loyola University Chicago, USA
Zhang, Ting (Jeffrey), University of Dayton, USA
Zvezdov, Ivelin, AIR Worldwide, USA
A few essentials for publishing in this journal
Submitted articles should not have been previously published or be currently under consideration for publication elsewhere.
Conference papers may only be submitted if the paper has been completely re-written (more details available here) and the author has cleared any necessary permissions with the copyright owner if it has been previously copyrighted.
Briefs and research notes are not published in this journal.
All our articles go through a double-blind review process.
All authors must declare they have read and agreed to the content of the submitted article. A full statement of our Ethical Guidelines for Authors (PDF) is available.
There are no charges for publishing with Inderscience, unless you require your article to be Open Access (OA). You can find more information on OA here.



Submission process

All articles for this journal must be submitted using our online submissions system.
View Author guidelines.