International Journal of Aerospace System Science and Engineering
This journal also publishes Open Access articles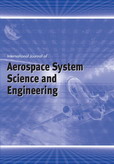 Editor in Chief

Prof. Hamid Reza Karimi

ISSN online

2053-3969

ISSN print

2053-3950
4 issues per year

IJASSE provides an international, peer-reviewed forum which focuses on system-level research and development regarding astronautics and aeronautics. The journal emphasises the unique role and increasing importance of informatics on aerospace. It fills a gap in current publishing coverage between outer space vehicles and atmospheric vehicles by highlighting interdisciplinary techniques, presenting systematic mechanisms and assembly integration and verification (AIV) techniques from a bionic point of view.
Topics covered include
Dynamics and flight mechanics
Vibration and noise control
Avionics and optoelectronic systems
Guidance, navigation and control
Microelectromechanical systems (MEMS)
Data fusion and information processing
Space robotics and intelligent systems
Bionic micro-aircraft/spacecraft
Deep space exploration
Systems analysis, design and integration
More on this journal...
Objectives
The objective of IJASSE is to provide a comprehensive synthesis of various branches of system-level research in aerospace science and engineering. It aims to act as a forum to facilitate the exchange of high quality and original research on scientific and technology advances among scholars, academic and research institutions, and industries.
Readership
Scientists, engineers, researchers, graduate students, educators, industrial professionals, government agencies and policy makers working in the field of aerospace system engineering.
Contents
IJASSE publishes regular papers, review papers, short technical notes, and letters. Regular papers publish of significant research and development in the technical areas listed. Review papers should be of a quality that represents the state of the art in the field and future trends. Short technical notes usually describe a single result, experiment, or technique of general interest. Letters are comments on published papers and corrections to papers.
Editor in Chief
Karimi, Hamid Reza, Politecnico di Milano, Italy
(ijasse.editorgmail.com)
Regional Editor Africa
Wang, Qing Guo, University of Johannesburg, South Africa
Regional Editor Asia Pacific
Qin, Hongde, Harbin Engineering University, China
Regional Editor Europe
Rossell, Josep M., Universitat Politècnica de Catalunya, Spain
Regional Editor North and South America
Zhang, Youmin, Concordia University, Canada
Editorial Board Members
Cai, Bo, Harbin Institute of Technology, China
Chen, Yun, Hangzhou Dianzi University, China
Cheng, Chin-Hsiang, National Cheng Kung University, Taiwan, Province of China
Damaziak, Krzysztof, Military University of Technology, Poland
Fang, Fang, North China Electric Power University, China
Jóźwik, Krzysztof, Lodz University of Technology, Poland
Sedelnikov, Andry, Samara National Research University, Russian Federation
Shehab, Essam, Cranfield University, UK
Sun, Mingwei, Nankai University, China
Veluvolu, Kalyana C., Kyungpook National University, South Korea
Wang, Ning, Harbin Engineering University, China
Wu, Yuhu, Dalian University of Technology, China
Xiao, Bing, Northwestern Polytechnical University, China
Xie, Mingyang, Nanjing University of Aeronautics and Astronautics, China
Xu, Bin, Northwestern Polytechnical University, China
Yang, Dongsheng, Northeast University, China
Yu, Xiang, Beihang University, China
Zemouche, Ali, Université de Lorraine, France
Zhang, Bao-Lin, Qingdao University of Science and Technology, China
Zhang, Fan, Sun Yat-sen University, China
Zong, Guangdeng, Qufu Normal University, China
A few essentials for publishing in this journal
Submitted articles should not have been previously published or be currently under consideration for publication elsewhere.
Conference papers may only be submitted if the paper has been completely re-written (more details available here) and the author has cleared any necessary permissions with the copyright owner if it has been previously copyrighted.
Briefs and research notes are not published in this journal.
All our articles go through a double-blind review process.
All authors must declare they have read and agreed to the content of the submitted article. A full statement of our Ethical Guidelines for Authors (PDF) is available.
There are no charges for publishing with Inderscience, unless you require your article to be Open Access (OA). You can find more information on OA here.



Submission process

All articles for this journal must be submitted using our online submissions system.
View Author guidelines.