International Journal of Petroleum Engineering
This journal also publishes Open Access articles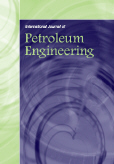 Editor in Chief

Bhabesh Deka

ISSN online

1754-8896

ISSN print

1754-8888
4 issues per year

IJPE is an interdisciplinary and refereed journal, a think tank that fosters innovative solutions to design efficient petroleum operations. It promotes feasible system design, development, and management bringing together sustainable technologies, the people, and sound processes. It provides cross learning between various scientific and technological, as well as business and economics, disciplines comprising exploration, drilling, production, and processing, taking into account environment, health and safety, and public concerns.
Topics covered include
Exploration, drilling
Reservoir/petroleum engineering
Risk assessment/management
Horizontal/directional drilling
Fracturing technology
Reservoir simulation, well test analysis
Fluid flow in porous media
Fluid properties, phase behaviour
Rock properties, formation evaluation
Nano-solutions
Smart wells, enhanced oil recovery
Cementing technology
Reserves evaluation
Artificial lift
Case studies
More on this journal...
Objectives
The objective of IJPE is to provide an international forum for academics, industry leaders, and policy makers to investigate and exchange novel ideas and disseminate knowledge and information covering the broad range of industrial activities and fields including, but not limited to, petroleum science and engineering, processing, earth sciences, economics, engineering, information technologies, management, medicine, and arts. In addition, it aims to establish an effective channel of communication between policy makers, government agencies, academic and research institutions and persons concerned with the complex set and behaviour of petroleum systems and operations. It also aims to promote and coordinate developments in the fields of petroleum exploration, production, and processing. The international dimension is emphasised in order to overcome cultural and national barriers and to meet the needs of accelerating technological and ecological advances in the petroleum industry and the global society and economy. The ultimate objective is to ensure healthy petroleum production and processing, and society progress and evolution.
Readership
IJPE provides a vehicle to help professionals, academics, researchers and policy makers, working in the field of petroleum engineering to disseminate information and to learn from each other's work.
Contents
IJPE publishes original papers, review papers, technical reports, case studies, conference reports, management reports, book reviews, notes, commentaries, and news. Special Issues devoted to important topics in Petroleum Engineering will occasionally be published.
Editor in Chief
Deka, Bhabesh, Reliance Holding USA, Inc., USA
(editorijpe2016gmail.com)
Editorial Board Members
Chen, Zhi, Concordia University, Canada
Deng, Hui, Occidental Petroleum Corporation, USA
Jaiswal, Namit, Shell Oil Co., USA
Kumar, Tarkeshwar, Indian School of Mines, India
Lu, Jun, University of Texas at Austin, USA
Malpani, Raj, Schlumberger, USA
Naik, Vinay, ExxonMobil, USA
Patil, Shirish L., University of Alaska Fairbanks, USA
Riverol, Carmen, University of West Indies, Trinidad and Tobago
Rui, Zhenhua, Massachusetts Institute of Technology, USA
Sarmah, Bhaskar Bikash, Halliburton, USA
Zubarev, Denis, Maersk Oil Houston Inc., USA
A few essentials for publishing in this journal
Submitted articles should not have been previously published or be currently under consideration for publication elsewhere.
Conference papers may only be submitted if the paper has been completely re-written (more details available here) and the author has cleared any necessary permissions with the copyright owner if it has been previously copyrighted.
Briefs and research notes are not published in this journal.
All our articles go through a double-blind review process.
All authors must declare they have read and agreed to the content of the submitted article. A full statement of our Ethical Guidelines for Authors (PDF) is available.
There are no charges for publishing with Inderscience, unless you require your article to be Open Access (OA). You can find more information on OA here.



Submission process

All articles for this journal must be submitted using our online submissions system.
View Author guidelines.