International Journal of Applied Pattern Recognition
This journal also publishes Open Access articles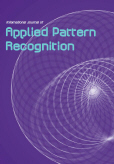 Editor in Chief

Dr. M.A. Dorgham

ISSN online

2049-8888

ISSN print

2049-887X
4 issues per year


Clarivate Analytics 2022

JCI 0.14
IJAPR presents original research on the theoretical, experimental and applied aspects of pattern analysis, extraction, classification and clustering. The journal focuses on areas such as feature selection, feature extraction, large data problems, online learning, classifiers and perception models. IJAPR acknowledges and encourages submissions reflecting the importance of large data analysis and online learning in industrial applications.
Topics covered include
Face recognition and analysis
Speech recognition and analysis
Natural object recognition and analysis
Image recognition
Speaker recognition
Biometric recognition
Predictive modelling applications
Large data forecasting applications
Insect and plant recognition
Geographic applications
Natural language recognition
Pattern recognition in biosciences applications
Pattern recognition in health informatics applications
Pattern recognition in library applications
Pattern recognition in computational science applications
More on this journal...
Objectives
The objectives of IJAPR are to establish effective communications between researchers and developers to create awareness and propel the development of pattern recognition applications. It aims to benchmark, evaluate and standardise new research ideas and methods having high impact on industrial and scientific applications.
Readership
IJAPR provides a vehicle to help professionals, engineers, academics and researchers working in the field of machine intelligence hardware to disseminate information on state-of-the-art techniques and their management, evaluation, benchmarking and standardisation mainly when applied to large data pattern recognition problems. The journal serves as a forum to integrate interdisciplinary research work involving academic researchers and industrial scientists and developers in the area of real world data analytics and their implementation.
Contents
IJAPR publishes original regular papers, research reviews, and short papers on the design, development, evaluation, testing and standardisation of pattern recognition applications. Special issues devoted to important and emerging topics in pattern recognition applications as well as to related international events on these topics will also be published.
Editor in Chief
Dorgham, M.A., International Centre for Technology and Management, UK
(supportinderscience.com)
Editorial Board Members
Alinejad-Rokny, Hamid, University of New South Wales, Australia
Appice, Annalisa, Università degli Studi di Bari , Italy
Cococcioni, Marco, University of Pisa, Italy
Hosny, Khalid M., Zagazig University, Egypt
Ko, Ryan K. L., University of Queensland, Australia
Maddalena, Lucia, National Research Council (CNR), Italy
Marteau, Pierre-François, Université de Bretagne Sud (UBS), France
Polat, Kemal, Abant Izzet Baysal University, Turkey
S, Asharaf, Indian Institute of Management Kozhikode, India
Savvides, Marios, Carnegie Mellon University, USA
Siddique, Nazmul H., University of Ulster, UK
Tan, Xiaoyang, Nanjing University of Aeronautics and Astronautics, China
Trinidad, José Francisco Martínez, National Institute for Astrophysics, Optics and Electronics, Mexico
Yin, Peng-Yeng, National Chi Nan University, Taiwan, Province of China
Zhan, De-Chuan, Nanjing University, China
Zhao, Guoying, University of Oulu, Finland
A few essentials for publishing in this journal
Submitted articles should not have been previously published or be currently under consideration for publication elsewhere.
Conference papers may only be submitted if the paper has been completely re-written (more details available here) and the author has cleared any necessary permissions with the copyright owner if it has been previously copyrighted.
Briefs and research notes are not published in this journal.
All our articles go through a double-blind review process.
All authors must declare they have read and agreed to the content of the submitted article. A full statement of our Ethical Guidelines for Authors (PDF) is available.
There are no charges for publishing with Inderscience, unless you require your article to be Open Access (OA). You can find more information on OA here.



Submission process

All articles for this journal must be submitted using our online submissions system.
View Author guidelines.