International Journal of Postharvest Technology and Innovation
This journal also publishes Open Access articles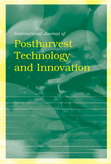 Editor in Chief

Prof. Olaniyi Fawole

ISSN online

1744-7569

ISSN print

1744-7550
4 issues per year


CiteScore

0.9 (2022)

Investments in postharvest research/infrastructure can yield high rates of return comparable to - and often higher than - investments in on-farm production. IJPTI offers innovative research findings and industry best practices on postharvest handling techniques, agro-processing and marketing of food and biological products of plant and animal origin. It addresses scientific/engineering/technological/policy/developmental issues regarding postharvest management aimed at reducing food losses, maintenance and assurance of product quality, safety and traceability, highlighting postharvest innovation and knowledge/technology transformation into useful products/services in agri-food/biological industries.
Topics covered include
Effects of preharvest management on postharvest quality
Maturity assessment and prediction
Product quality, safety, control
Postharvest pathology, disease control, treatments, value-addition
Food traceability, identity preservation: policy, legislation, enabling technologies
ICT in postharvest management
Education/training methods for sustainable postharvest development
Innovative packaging and storage technology: controlled/modified atmospheres
Instrumentation/control systems, postharvest laboratory standards/accreditation
Agro-processing, incl. minimal processing, handling systems, damage reduction
Assessment/reduction of postharvest losses
Cool-chain management, drying technology, kinetics
Agri-food trade and market access, functional foods and human health
Impacts/benefits of postharvest research, emerging/novel technologies
Postharvest project design/management/evaluation, case studies, best practice
More on this journal...
Objectives
The objective of IJPTI is to establish an effective and timely channel for multidisciplinary communication between experts in academic and research institutions, practitioners and professionals working in agriculture/horticulture and related industries, policy makers, government, and non-governmental agencies involved in postharvest technology and agro-industrial development. It also provides a forum to present and discuss best practices in postharvest technology as a strategy for linking farmers to markets using appropriate technologies for product quality maintenance, quantity conservation, value-addition and marketing.
Special attention will be paid to research findings and innovative best practices which have practical application to reduce the incidence of losses, maintain product quality, extend shelf-life and enhance the marketing potential of fresh and processed food products. Industry practitioners, including rural development agencies, can showcase successful postharvest technology interventions and their impacts in income generation, employment, poverty alleviation and improvement of food security in developing and transitional countries.
Readership
IJPTI provides a medium for researchers, industry practitioners, academics, and policy makers, working in the agri-food postproduction sector, to disseminate scientific information, to share experiences and to learn from each other's work. Articles that address the issue of appropriate postharvest technology for integrated sustainable development in resource-poor regions will be especially welcome.
Contents
IJPTI publishes peer refereed original research papers, state-of-the-art review papers, technical reports, case studies and best practice, conference reports, project design and management, consultancy reports, book reviews, education, training and extension notes, commentaries, and news. Papers addressing major policy and ethical issues affecting the postharvest industry will also be considered. Special Issues devoted to important and emerging topics in Postharvest Technology and its role in broader economic development will occasionally be published. Suggestions for Special Issues are welcome.
Honorary Editor
Opara, Umezuruike Linus, Stellenbosch University, South Africa
Editor in Chief
Fawole, Olaniyi, University of Johannesburg, South Africa
(editorial.ijptigmail.com)
Associate Editors
Rosenthal, Amauri, Embrapa (Brazilian Coorporation for Agricultural Research), Brazil
Terry, Leon A., Cranfield University , UK
Editorial Board Members
Altisent, Margarita Ruiz, Universidad Politecnica de Madrid, Spain
Banks, Nigel H., ScInnova Ltd, New Zealand
Beaudry, Randy, Michigan State University,, USA
Ben-Arie, Ruth, Fruit Storage Research Laboratory, Israel
Bollen, Frank, ZESPRI International Limited, New Zealand
Brash, Don, Food Industry Science Centre, Crop & Food Research, New Zealand
Chen, Xiao Dong, Monash University, Australia
Chukwu, Ogbonnaya, Federal University of Technology, Nigeria
Ferris, Shaun, Catholic Relief Services, USA
Grochowicz, Józef, Agricultural Univesity, Poland
Hewett, Errol W., Massey University, New Zealand
Kanlayanarat, Sirichai, King Mongkut's University of Technology, Thailand
Kasapis, Stefan, RMIT University, Australia
Korsten, Lise, University of Pretoria, South Africa
Mujumdar, Arun S., National University of Singapore, Singapore
Ngadi, Michael O., McGill University, Canada
Nicolai, Bart, Katholieke Universiteit Leuven, Belgium
Oshita, Seiichi, The University of Tokyo, Japan
Park, Hyun Jin, Korea Univesity, South Korea
Rao, M. A., Cornell University, USA
Salokhe, Vilas M., Kaziranga University, India
Serek, Margrethe, The Royal Veterinary and Agricultural University, Denmark
Siddique, Kadambot, University of Western Australia, Australia
Singh, R. Paul, University of California, USA
Tanner, David, ZESPRI International Limited, New Zealand
Viaene, Jacques, Ghent University, Belgium
Watkins, Chris, Cornell University, USA
Ying, Yibin, Zhejiang University, China
A few essentials for publishing in this journal
Submitted articles should not have been previously published or be currently under consideration for publication elsewhere.
Conference papers may only be submitted if the paper has been completely re-written (more details available here) and the author has cleared any necessary permissions with the copyright owner if it has been previously copyrighted.
Briefs and research notes are not published in this journal.
All our articles go through a double-blind review process.
All authors must declare they have read and agreed to the content of the submitted article. A full statement of our Ethical Guidelines for Authors (PDF) is available.
There are no charges for publishing with Inderscience, unless you require your article to be Open Access (OA). You can find more information on OA here.



Submission process

All articles for this journal must be submitted using our online submissions system.
View Author guidelines.
Journal news
Prof. Olaniyi Fawole appointed as new Editor in Chief of International Journal of Postharvest Technology and Innovation
9 May, 2023
Prof. Olaniyi Fawole from the University of Johannesburg in South Africa has been appointed to take over editorship of the International Journal of Postharvest Technology and Innovation.