International Journal of Islamic Marketing and Branding
This journal also publishes Open Access articles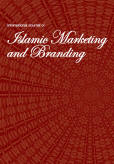 Editor in Chief

Dr. M.A. Dorgham

ISSN online

2055-0952

ISSN print

2055-0944
4 issues per year

IJIMB lays the foundation for and advances Islamic marketing as a new discipline. Mandated to become the leader in the field, it provides the international marketing community with up-to-date research on all aspects of Islamic marketing and the Islamic market. IJIMB furnishes information on marketing needs and trends that introduce new ideas and theories and give insightful and clear illustrations of Islamic marketing thought and practice.
Topics covered include
Trade with the Islamic world
The Muslim consumer and consumption patterns
Islamic branding and positioning
Islamic franchising, retail and distribution channels
Islamic marketing mix
Islamic market segmentation
Islamic pharmaceuticals and healthcare
Islamic lifestyles, hospitality, fashion and entertainment
Current trends in Islamic markets; Islamic marketing/business ethics
Commercialising Islam and Islamisation of commerce
Global events and the Muslim consumer
Halal markets and halal supply chains
Islamic finance and Islamic microfinance
e-Marketing in Islamic markets
Islamic innovation and entrepreneurship
More on this journal...
Objectives
IJIMB aims to advance academic and practical marketing knowledge through the promotion of the entirely new discipline of Islamic marketing and through the engagement of the academics representing more than 1.5 billion Muslim consumers who remain largely unknown to researchers. The journal critically compares, evaluates and assesses the principles and guidelines of Islamic marketing against current marketing thought with the aim of introducing robust, innovative theories and empirical tests of these theories to the current practices of the world marketplaces.
Readership
IJIMB provides an up-to-date, thorough and deep analysis of the various aspects of marketing in Islamic markets to the following audiences:
Academics, scholars and researchers who are keen on developing the overall discipline of marketing
Researchers and individuals interested in learning more about Islamic markets and marketing
International companies planning or already engaged in business activities internationally
Companies in Islamic markets planning, or already engaged in, business activities internationally
Companies in Islamic markets planning, or already engaged in, national business activities
The journal will be of interest to numerous private and public institutions. The journal represents a major source of knowledge about Islamic markets for students and faculty alike in these universities. Furthermore, the expansion of Islamic marketing course offerings across the Gulf, South East Asia and Europe will generating wider readership and increased contributions.
The targeted readership is, however, not limited to universities. There are other groups which will be interested, including, but not limited to:
Government ministries and agencies worldwide
Universities, colleges and education facilities
Islamic banking, capital markets and investment funds
Halal industry interests
Hospitality industry interests
Import and export agents
Pharmaceutical, cosmetic and toiletries companies
Islamic fashion and clothing interests
Contents
IJIMB publishes all works related to Islamic marketing and branding in the form of original papers, review papers, technical reports, case studies and book reviews. Special Issues devoted to important topics in the sub areas of Islamic marketing and branding will occasionally be published.
Honorary Editor
Alserhan, Baker Ahmad Abdullah, Princess Sumaya University for Technology (PSUT), Jordan
Editor in Chief
Dorgham, M.A., International Centre for Technology and Management, UK
(supportinderscience.com)
Consulting Editor
Halkias, Daphne, École des Ponts ParisTech, France
Associate Editors
Attia, Ashraf M., State University of New York at Oswego, USA
Khan, Mubbsher Munawar, University of the Punjab, Pakistan
Wood, Bronwyn P., United Arab Emirates University, United Arab Emirates
Zeqiri, Jusuf, South East European University, Macedonia, F.Y.R.
Regional Editor Southeast Asia
Haque, A.K.M. Ahasanul, International Islamic University Malaysia, Malaysia
Editorial Board Members
Abdelkader, Meghraoui, Mascara University, Algeria
Al-Swidi, Abdullah Kaid, Qatar University , Qatar
Alam, Faizan, Dongbei University of Finance and Economics, China
Anwar, Syed Aziz, Hamdan Bin Mohammed Smart University, United Arab Emirates
Beloucif, Ahmed, University of the West of Scotland, UK
Bhatti, Tariq, Zayed University, United Arab Emirates
Boukrami, Elias, Regent's University London, UK
Cader, Yoosuf Ahmed, Zayed University, United Arab Emirates
Caracatsanis, Sylva, Executive Coaching Consultants, Greece
Dekhil, Fawzi, University of Tunis El Manar, Tunisia
Djallel, Lameche, Velosi, United Arab Emirates
Erdem, Ekrem, Erciyes Üniversitesi, Turkey
Gambo, Musa K.K., Bayero University, Nigeria
Hadoussa, Slim, Brest Business, France
Hassan, Siti Hasnah, Universiti Sains Malaysia, Malaysia
Houjeir, Roudaina, Higher Colleges of Technology, United Arab Emirates
Ibahrine, Mohammed, University of Sharjah, United Arab Emirates
Issaad, Driss Reguieg, Université d'Oran 2, Algeria
Jafari, Aliakbar, University of Strathclyde, UK
Kadirov, Djavlonbek, Eastern Institute of Technology, New Zealand
Kahwaji, Ahmad Taha, Dufar University, Oman
Kalliny, Morris, Saint Louis University, USA
Khan, Mohammad Sajid, American University of Sharjah, United Arab Emirates
Koku, Paul, Florida Atlantic University, USA
Komodromos, Marcos, University of Nicosia, Cyprus
Mahadin, Bushra, American University of Madaba, Jordan
Mansour, Aly, American University of Kuwait, Kuwait
Muhamad, Nazlida, Universiti Brunei Darussalam, Brunei Darussalam
Potluri, Rajasekhara Mouly, Nimra College of Business Management , India
Rafiki, H. Ahmad, Universitas Medan Area, Indonesia
Rahman, Zaharuddin Abd, Universiti Selangor, Malaysia
Rashid, Mamunur, University of Nottingham, Malaysia Campus, Malaysia
Rasul, Tareq, Australian Institute of Business, Australia
Razalli, Mohd Rizal, Universiti Utara Malaysia, Malaysia
Sahabuddin, Mohammad, University of Science & Technology Chattogram, Bangladesh
Salam, Muhammad Talha, Institute of Business Administration, Karachi, Pakistan
Santamaría, Ana Isabel González, ESIC Business and Management School, Spain
Shergill, Gurvinder Singh, Massey University , New Zealand
Thurman, Paul W., Columbia University, USA
Tieman, Marco, LBB International, Malaysia
Yacout, Omneya Mokhtar, Alexandria University, Egypt
Zaki, Rana, The Egyptian E-Learning University, Egypt
A few essentials for publishing in this journal
Submitted articles should not have been previously published or be currently under consideration for publication elsewhere.
Conference papers may only be submitted if the paper has been completely re-written (more details available here) and the author has cleared any necessary permissions with the copyright owner if it has been previously copyrighted.
Briefs and research notes are not published in this journal.
All our articles go through a double-blind review process.
All authors must declare they have read and agreed to the content of the submitted article. A full statement of our Ethical Guidelines for Authors (PDF) is available.
There are no charges for publishing with Inderscience, unless you require your article to be Open Access (OA). You can find more information on OA here.



Submission process

All articles for this journal must be submitted using our online submissions system.
View Author guidelines.