International Journal of Image Mining
This journal also publishes Open Access articles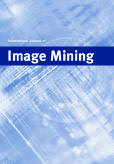 Editor in Chief

Dr. Wahiba Ben Abdessalem Karâa

ISSN online

2055-6047

ISSN print

2055-6039
2 issues per year

IJIM emphasises the extent to which image processing technology and data mining can help specialists in understanding and analysing complex images. Image mining aims at advancing traditional data mining from unstructured data to structured data. IJIM focuses on methodologies for extracting useful knowledge from images, and on the progress of diverse disciplines such as artificial intelligence, machine learning, medical imaging, and other related topics.
Topics covered include
Medical image and signal analysis
Volumetric image analysis
Data mining of biological databases
Image indexing
Image clustering
Biomedical information retrieval
Biomedical information extraction
Relation extraction in biological databases
Content-based image retrieval and image mining
Semantic-based image mining
Image mining in medical and healthcare informatics
Pattern recognition techniques in the image mining environment
Image models, representations and features
Image databases
Image knowledge bases
More on this journal...
Objectives
The objective of IJIM is to establish an effective communication channel between researchers, developers and professionals from both academia and the industry so that they can report the latest scientific and theoretical advances in image mining and its applications. It also aims to reveal useful information to specialists, allowing them to extract implicit knowledge, uncover new relationships and the like which are not explicitly expressed in images. This information can be used to make prognoses and to then anticipate human or system behaviours. Developments in this field will help to intensify interdisciplinary discovery.
Readership
IJIM provides a vehicle to help professionals, engineers, academics and researchers working in the field of computer science and biomedical engineering to disseminate information and to learn from each other's work.
Contents
IJIM publishes high-quality original papers, review articles and technical reports. Conference papers may be accepted if they are substantially extended. Special issues devoted to important topics in image mining will also occasionally be published.
Editor in Chief
Karâa, Wahiba Ben Abdessalem, Taif University, Saudi Arabia
(ijim.editorgmail.com)
Executive Editor
Dey, Nilanjan, Techno India College of Technology, India
Editorial Board Members
Ashour, Amira Salah, Tanta University, Egypt
Azizi, Nabiha, Badji Mokhtar University of Annaba, Algeria
Balas Timar, Dana, Aurel Vlaicu University of Arad, Romania
Ben Ghezala, Henda Hajjami, Université de la Manouba, Tunisia
Bhateja, Vikrant, Shri Ramswaroop Memorial Group of Professional Colleges (SRMGPC), India
Bhatnagar, Vishal, Ambedkar Institute of Advanced Communication Technologies and Research, India
Bouaynaya, Nidhal, Rowan University Glassboro, USA
Bourouis, Sami, Taif University, Saudi Arabia
Chaudhuri, Sheli Sinha, Jadavpur University, India
Da Fonseca, José Manuel Matos Ribeiro, Universidade Nova de Lisboa, Portugal
De Marsico, Maria, Sapienza University of Rome, Italy
Eswaran, Sumathy, Dr. M.G.R. Educational and Research Institute University, India
Eto, Hajime, University of Tsukuba, Japan
Garzillo, Carmine, University of Naples Federico II, Italy
Guevara Lopez, Miguel Angel, University of Aveiro, Portugal
Hamdi, Mohamed Ali, National Institute of Applied Sciences and Technology (INSAT)                                 , Tunisia
Hong, Wei-Chiang, Jiangsu Normal University, China
Hu, Jinyu (Jenny), Stanford University, USA
Iam-On, Natthakan, Mae Fah Luang University, Thailand
Kotyk, Taras, Ivano-Frankivsk National Medical University, Ukraine
Kwasnicka, Halina, Wroclaw University of Technology, Poland
Lazakidou, Athina, University of Peloponnese, Greece
Luca, Mihaela, Romanian Academy, Romania
Nakamatsu, Kazumi, IRNet International Academic Communication Center and Hokkaido Hair Dressing and Beauty Welfare Association, Japan
Neelanarayanan, V., Vellore Institute of Technology Chennai Campus, India
Obaidullah, Sk Md, Aliah University, India
Saha, Snehanshu, PES Institute of Technology, India
Salem, Mohammed Abdel-Megeed M., Ain Shams University, Egypt
Sangaiah, Arun Kumar, VIT University, India
Satapathy, Suresh Chandra, Kalinga Institute of Industrial Technology, India
Semwal, Vijay Bhaskar, NIT Jamshepur, India
Sifaki-Pistolla, Dimitra, University of Crete, Greece
Trichili, Hanene, Telecom Bretagne, France
Tsihrintzis, George A., University of Piraeus, Greece
Virmani, Jitendra, CSIR-CSIO, India
Walid, Mahdi, Higher Institute of Informatics and Multi Media of Sfax (ISIMS), Tunisia
Yang, Xin-She, Middlesex University, UK
A few essentials for publishing in this journal
Submitted articles should not have been previously published or be currently under consideration for publication elsewhere.
Conference papers may only be submitted if the paper has been completely re-written (more details available here) and the author has cleared any necessary permissions with the copyright owner if it has been previously copyrighted.
Briefs and research notes are not published in this journal.
All our articles go through a double-blind review process.
All authors must declare they have read and agreed to the content of the submitted article. A full statement of our Ethical Guidelines for Authors (PDF) is available.
There are no charges for publishing with Inderscience, unless you require your article to be Open Access (OA). You can find more information on OA here.



Submission process

All articles for this journal must be submitted using our online submissions system.
View Author guidelines.