International Journal of Biotechnology
This journal also publishes Open Access articles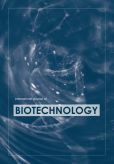 Editor in Chief

Prof. Tomas Gabriel Bas

ISSN online

1741-5020

ISSN print

0963-6048
4 issues per year

IJBT provides an international forum and refereed authoritative source of information in the field of Biotechnology and Biotechnics, with emphasis on management and economics, as well as the political and social issues. It aims to disseminate knowledge, provide a learned reference in the field, and establish channels of communication between academic and research experts, policy makers and executives in industry, commerce and investment institutions.
Topics covered include
Biotechnology in food
Biotechnology in healthcare
Biotechnology in environment
Biotechnology in agriculture
Biotechnology in diagnostics
Biotechnology in therapeutics
Biotechnology in cosmetics
Innovation in biotechnology and bio-ethics
Partnerships, networks and joint ventures
Biotechnology in the developed and developing world
Management and economics of biotechnology
Political and social issues
More on this journal...
Objectives
The main objective of IJBT is to promote policy-oriented research in the field of biotechnology (covering medicine, agriculture, industry and allied fields). It also seeks to advance the field of biotechnology policy through information dissemination and research networking. IJBT emphasises international dimensions of biotechnology policy. It helps to identify ways by which biotechnology can be harnessed to contribute to economic development, global competitiveness and environmental management. IJBT publishes policy-oriented research papers as well as state-of-the-art reviews
Readership
Professionals, academics, researchers and policy makers
Contents
IJBT publishes original and review papers, technical reports, case studies, conference reports, management reports, book reviews, and notes, commentaries, and news. Contribution may be by submission or invitation, and suggestions for special issues and publications are welcome.
Editor in Chief
Bas, Tomas Gabriel, Universidad Católica del Norte, Chile
(tomas.basucn.cl)
Editor
Niosi, Jorge, Université du Québec à Montréal, Canada
Associate Editor
Gaisser, Sibylle, Hochschule Ansbach, Germany
Editorial Board Members
Adeoti, John O., Nigerian Institute of Social and Economic Research (NISER), Nigeria
Aerni, Philipp, World Trade Institute and ETH Zurich, Switzerland
Audretsch, David B., Indiana University, USA
Bisang, Roberto, Universidad Nacional de General Sarmiento, Argentina
Chalmers, Donald, University of Tasmania, Australia
Chataway, Joanna, RAND Europe, UK
Correa, Carlos M., University of Buenos Aires, Argentina
Enzing, Christien, Technopolis Group, Netherlands
Huang, Jikun, Chinese Academy of Sciences, China
Hutchison, William, University of Minnesota, USA
Joly, Pierre-Benoit, INRA/SERD, France
Kinderlerer, Julian, Delft University of Technology, The Netherlands and University of Cape Town, South Africa
Krattiger, Anatole F., Cornell University, USA
Logar, Nathaniel, Arizona State University, USA
Lynskey, Michael J., Komazawa University, Japan
McKelvey, Maureen, University of Gothenburg, Sweden
Pelaez, Victor, Federal University of Parana, Brazil
Persidis, Aris, Argonex, Inc, USA
Pinstrup-Andersen, Per, Cornell University, USA
Pyka, Andreas, University of Hohenheim, Germany
Ramani, Shyama V., UNU-MERIT, Netherlands
Reiss, Thomas, Fraunhofer Institute for Systems and Innovation Research, Germany
Saviotti, Pier-Paolo, Université Pierre Mendès-France, France
Sriwatanapongse, Sutat, National Centre for Genetic Engineering and Biotechnology (BIOTEC), Thailand
Yang, Han-Sung, BioIndustry Association of Korea, South Korea
Zilberman, David, University of California, USA
A few essentials for publishing in this journal
Submitted articles should not have been previously published or be currently under consideration for publication elsewhere.
Conference papers may only be submitted if the paper has been completely re-written (more details available here) and the author has cleared any necessary permissions with the copyright owner if it has been previously copyrighted.
Briefs and research notes are not published in this journal.
All our articles go through a double-blind review process.
All authors must declare they have read and agreed to the content of the submitted article. A full statement of our Ethical Guidelines for Authors (PDF) is available.
There are no charges for publishing with Inderscience, unless you require your article to be Open Access (OA). You can find more information on OA here.



Submission process

All articles for this journal must be submitted using our online submissions system.
View Author guidelines.