How to subscribe to this newsletter: How to unsubscribe.



WELCOME to the winter issue of Highlights

.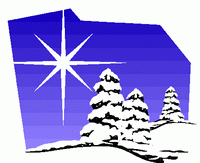 Contents
A new journal title has been published and uploaded to our online database since the previous Highlights. Here are its contents; to find the free full text of the articles of this inaugural issue, please click on the links provided:
International Journal of Digital Signals and Smart Systems
Adaptive coordinated control of multi-mobile manipulator systems
Real-time healthcare monitoring system using wireless sensor network
Multi objective optimisation framework for smart metering in smart grids using multi-objective particle swarm optimisation
Wavelet transformation method to allocate the DVB-T signals peaks
A testbed for experimental evaluation of efficient multimedia delivery over lossy networks
links to a Table of Contents RSS Feed - find details on RSS here.
Additional Information
The first issues of all our journals are available as free full-text issues. Abstracts and bibliographic details are also available for all articles, and subscription details may be found here.
For more new journals published recently, go to our Journal news page. We also have other new journals in the last stages of the production process, so use the Inderscience news page and blog to keep up with our progress.
Please contact info@inderscience.com or fax +41-22-9295600 for details of subscriptions.
Inderscience is pleased to announce that new journal titles have been registered, with publication planned for 2018:
Contact subs@inderscience.com for subscription details of the complete Collection.
Xiong Zhou
Editor in Chief, International Journal of Hydromechatronics
With continuous innovations in information technology and rapid developments in the manufacturing industry, new theories and ideas are constantly emerging, and the world is now witnessing a new industrial revolution with information technology and intelligent manufacturing as its core areas. Hydromechatronics technology is one of the indispensable key technologies in this new industrial revolution (often known as Industry 4.0)... More
Inderscience Publishers' online journal collections represent excellent value for money. You can
subscribe to the full online journal collection,
select one or more of our pre-selected subject collections or
create a customised collection of 15 or more titles of your choice.
Our ten pre-selected online journal subject collections are listed below. Each collection is broken into more specific sub-collections, full details of which are available via the links provided.
A subscription to the full online journal collection, a pre-selected subject collection or a customised collection can provide extensive discounts on title list prices. To request a quotation, to set up a FREE institutional online trial or for further information about our licensing options, please email subs@inderscience.com.
Please contact subs@inderscience.com or fax +41-22-9295600 for details of subscriptions, including complete collection subscriptions and tailor-made packages.
Inderscience regularly publishes calls for papers for special issues of its journals; here are some of the latest calls whose submission deadlines are coming up in the next few months, arranged by submission date within each topic section:
www.inderscience.com/rss/calls.php
Keep up to date with calls for papers via our RSS feed

(more details on RSS are available here)
For details of further calls for papers with later deadlines, visit our calls for papers page.
Inderscience is pleased to have its journals associated with the events listed below as a media partner. Click on any banner for further information. For a complete list of events - including those associated through the publication of invited, extended papers - please visit our Events page.
Computing, Mathematics and Communications

Energy and Environment

Healthcare and Biosciences

Management and Business

Risk, Safety and Emergency Management

Science, Engineering and Technology
The following articles were selected for their wider appeal to a more general audience and most have been featured on Inderscience's social media and elsewhere: