International Journal of Sustainable Design
This journal also publishes Open Access articles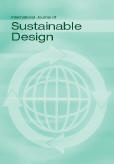 Editor in Chief

Dr. M.A. Dorgham

ISSN online

1743-8292

ISSN print

1743-8284
4 issues per year

Mass production, consumption, waste and various types of development in industrialised/urbanised/agrarian societies have a profound effect on the planet's living systems and vital resources. Design and innovation have the potential to regenerate the natural environment and community culture while enhancing the value of products/services to business, customers and society in general. To meet emerging scientific/technological challenges associated with sustainability, new design thinking, methods and tools are required. IJSDes addresses the development, promotion and coordination of the science/technology/practice of sustainable design.
Topics covered include
Sustainable design strategies, approaches, innovation
Systems design and system modelling
Sustainability indicators in design, design for X
Life cycle design, assessment (LCA), costing (LCC)
Sustainable engineering product design and development
User-centred design and mass customisation
Design value chains, new design business models/methods/processes
Virtual design and e-design
Global versus local design, trans-disciplinary collaboration
Design-centred research and practice-oriented research
Design management, education, ethics, sustainability
Design for sustainable manufacturing, construction, re-manufacturing
Design of renewable/sustainable energy systems
Materials selection, design optimisation
Application case studies
More on this journal...
Objectives
IJSDes is a multidisciplinary journal that focuses on the theoretical and practical aspects of sustainable design. It aims to establish an effective channel of communication between design experts in academic and research institutions, professionals working in industry and related businesses, government agencies and policy-makers concerned with sustainability issues in design. The international dimension of the journal is emphasised in order to overcome cultural and national barriers and to meet the needs of accelerating technological and ecological change and changes in the global economy. In addition, the journal allows researchers, practitioners and decision-makers to monitor and identify design strategies, solutions and trends on a global scale.
Readership
IJSDes targets engineers, scientists, architects, industrial designers, design managers and other researchers and professionals working in design and product development with a particular involvement with, or interest in, sustainability issues. The subject matter covered in the journal is considered highly relevant to industry, academia and relevant government agencies.
Contents
IJSDes publishes original peer-reviewed papers covering state-of-the-art research and development, industrial and research based practice. In addition, the journal also features relevant review papers and technical reports, novel application case studies, conference reports, book reviews and commentaries. Special Issues devoted to important topics in sustainable design will occasionally be published. The journal is published four times each year and is supported by an international Editorial Board.
Editor in Chief
Dorgham, M.A., International Centre for Technology and Management, UK
(supportinderscience.com)
Editorial Board Members
Charter, Martin, University College for the Creative Arts, UK
Deal, Brian, University of Illinois, USA
Duflou, Joost R., Katholieke Universiteit Leuven, Belgium
Getzinger, Guenter, Klagenfurt University, Austria
Glicksman, Leon R., Massachusetts Institute of Technology (MIT), USA
Hankammer, Stephan, Alanus University of Arts and Social Sciences, Germany
Herrmann, Christoph, KERP Center of Excellence, Electronics and Environment, Austria and Technical University Braunschweig, Germany
Jeswiet, Jack, Queen's University, Canada
Leal Filho, Walter, Hamburg University of Applied Sciences, Germany
Lin, Zhongqin, Shanghai Jiaotong University, China
Martinez Alier, Joan, Universitat Autonoma de Barcelona, Spain
McAloone, Tim, Technical University of Denmark, Denmark
Minel, Stéphanie, ESTIA, France
Nee, Andrew Yeh-Ching, National University of Singapore, Singapore
Nies, Loring, Purdue University, USA
Pai, Jen-te Brian, National Chengchi University, Taiwan, Province of China
Pierini, Marco, University of Firenze, Italy
Piller, Frank T., RWTH Aachen University, Germany
Sonnemann, Guido, United Nations Environment Programme, France
Stevels, A.L.N., Delft University of Technology, Netherlands
Su, Daizhong, The Nottingham Trent University, UK
Umeda, Yasushi, University of Tokyo, Japan
Van Wassenhove, Luk N., INSEAD, France
Walker, Stuart, Lancaster University, UK
Wimmer, Wolfgang, Institute for Engineering Design, Austria
A few essentials for publishing in this journal
Submitted articles should not have been previously published or be currently under consideration for publication elsewhere.
Conference papers may only be submitted if the paper has been completely re-written (more details available here) and the author has cleared any necessary permissions with the copyright owner if it has been previously copyrighted.
Briefs and research notes are not published in this journal.
All our articles go through a double-blind review process.
All authors must declare they have read and agreed to the content of the submitted article. A full statement of our Ethical Guidelines for Authors (PDF) is available.
There are no charges for publishing with Inderscience, unless you require your article to be Open Access (OA). You can find more information on OA here.



Submission process

All articles for this journal must be submitted using our online submissions system.
View Author guidelines.