International Journal of Intelligent Systems Technologies and Applications
This journal also publishes Open Access articles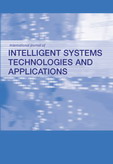 Editor in Chief

Prof. Tao Wu

ISSN online

1740-8873

ISSN print

1740-8865
4 issues per year


CiteScore

1.8 (2022)

Intelligent systems refer broadly to computer embedded or controlled systems, machines and devices that possess a certain degree of intelligence. IJISTA, a peer-reviewed double-blind refereed journal, publishes original papers featuring innovative and practical technologies related to the design and development of intelligent systems. Its coverage also includes papers on intelligent systems applications in areas such as manufacturing, bioengineering, agriculture, services, home automation and appliances, medical robots and robotic rehabilitations, space exploration, etc.
Topics covered include
Robotics and mechatronics technologies
Artificial intelligence and knowledge based systems technologies
Real-time computing and its algorithms
Embedded systems technologies
Actuators and sensors
Mico/nano technologies
Sensing and multiple sensor fusion
Machine vision, image processing, pattern recognition and speech recognition and synthesis
Motion/force sensing and control
Intelligent product design, configuration and evaluation
Real time learning and machine behaviours
Fault detection, fault analysis and diagnostics
Digital communications and mobile computing
CAD and object oriented simulations
More on this journal...
Objectives
IJISTA aims at providing an international framework for researchers working from perspectives of different technical disciplines to discuss technological and scientific problems related to the design, development and applications of intelligent devices, machines and systems.
Readership
IJISTA helps academics, researchers, engineers and technologists, working in the broad areas of intelligent systems design and development related technologies including robotics, mechatronics, artificial intelligence, computer engineering, electronics, advanced computing and modelling, as well as their applications in manufacturing, bioengineering, agriculture, horticulture, space and medical fields, to disseminate information and to learn from each other|s work.
Contents
IJISTA publishes peer-reviewed, original papers and state-of-the-art review papers which cover new developments, innovations and future trends in the field, as well as new methodologies, techniques and case studies. Technical notes, briefs and reports are also published to discuss new technical concepts and developments, new applications of existing techniques. Special Issues devoted to important topics in the broad context of intelligent systems will occasionally be published.
Editor in Chief
Wu, Tao, Shanghai University of Medicine and Health Sciences, China
(ijistaaliyun.com)
Associate Editors
Nandal, Amita, Manipal University Jaipur, India
Zhou, Liang, Shanghai Jiao Tong University, China
Editorial Board Members
Akkurt, İskender, Suleyman Demirel University, Turkey
Al Azawi, Mohammad, De Montfort University, UK
Boongoen, Tossapon, Royal Thai Air Force Academy, Thailand
Bright, Glen, University of Natal, South Africa
Chen, Shyi-Ming, National Taiwan University of Science and Technology, Taiwan, Province of China
Choi, Seung-Bok, Inha University, South Korea
Demidenko, Serge N., Massey University, New Zealand
Domingues, Inês, Universidade de Coimbra, Portugal
Fang, Clara, University of Hartford, USA
Fedrowitz, Christian H., KUKA Schweissanlagen GmbH, Germany
Ge, Shuzhi Sam, The National University of Singapore, Singapore
Gupta, Madan M., University of Saskatchewan, Canada
Hou, Zeng Guang, Chinese Academy of Sciences, China
Khalil, Wisama, IRCCyN (Institut de Recherche en Communication et Cybernetique de Nantes), France
Kuhnert, Klaus-Dieter, Universität Siegen, Germany
Su, Chun Yi, Concordia University, Canada
Yuan, Yong J., Southwest Jiaotong University, China
A few essentials for publishing in this journal
Submitted articles should not have been previously published or be currently under consideration for publication elsewhere.
Conference papers may only be submitted if the paper has been completely re-written (more details available here) and the author has cleared any necessary permissions with the copyright owner if it has been previously copyrighted.
Briefs and research notes are not published in this journal.
All our articles go through a double-blind review process.
All authors must declare they have read and agreed to the content of the submitted article. A full statement of our Ethical Guidelines for Authors (PDF) is available.
There are no charges for publishing with Inderscience, unless you require your article to be Open Access (OA). You can find more information on OA here.



Submission process

All articles for this journal must be submitted using our online submissions system.
View Author guidelines.