WELCOME to the Winter issue of Highlights
.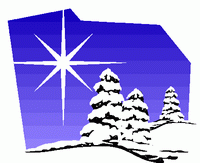 Contents
We hope you find the mix of news and other items useful.
Tell us what you think by emailing support@inderscience.com

Click here to read previous issues of Highlights
New Journals
3 new journal titles have been published and uploaded to our online database since the previous Highlights. Here are their contents; to find the free full text of the articles of these inaugural issues, please click on the links provided:
International Journal of Complexity in Applied Science and Technology
Structuring socio-technical complexity in infrastructure systems: an agent-based model
Crowd-sourced data for geospatial sanitation planning in informal settlements
A framework for characterising infrastructure interdependencies
Small things with big impact in urban infrastructure design
Measuring urban sustainability and liveability performance: the City Analysis Methodology
Assessing the energy impact of traffic management and vehicle hybridisation
International Journal of Earthquake and Impact Engineering
Explicit optimal hysteretic damper design in elastic-plastic structure under double impulse as representative of near-fault ground motion
On the feasibility of structural metamaterials for seismic-induced vibration mitigation
Development of a high-performance steel plate shear wall system
Estimation of inelastic displacement demands of flexible-based structures on soft soils
Seismic response of the outer shell of a liquefied natural gas storage tank using a semi-analytical dynamic substructuring technique
Broadband NDSHA computations and earthquake ground motion observations for the Italian territory
Synthesis of representative wave of spectrum-fitting input motions based on iterative learning procedure
Refractive index model to determine the vulnerability curves for different building typologies
Experimental analysis of base isolated buildings under low magnitude vibrations
International Journal of Multivariate Data Analysis
A review on implementation of meta-heuristic approaches for layout problems in dynamic business environment
The cost of living in the best livable cities in the world: a brief predictive quantitative analysis
Similarity of management reports of Brazilian firms
A preliminary framework to estimate and disclose ex-ante cost of capital for (fair) valuation
Management practices in micro and small enterprises: the relationships between practices adopted and funding
You never know: the journey into convincing ourselves
links to a Table of Contents RSS Feed - find details on RSS here.
Additional Information
The first issues of all our journals are available as free full-text issues. Abstracts and bibliographic details are also available for all articles, and subscription details may be found here.
For more new journals published recently, go to our Journal news page. We also have other new journals in the last stages of the production process, so use the Inderscience news page and blog to keep up with our progress.
Please contact info@inderscience.com or fax +41-22-9295600 for details of subscriptions.
Inderscience is pleased to announce that the following new journal title has been registered, with publication planned for 2017:
Contact subs@inderscience.com for subscription details of the complete Collection.
Evelyne J.B. Sørensen
Editor in Chief, International Journal of Public Law and Policy
Globalisation and borderless electronic communication have brought huge benefits to users. At the same time, the fast development of technologies that anticipate, profile, cluster and classify personal data gathered via the Internet have caused widespread international concerns. These concerns call for legislative intervention, since there is a need to protect personal data on an international level. However, even though similar issues are faced by most countries, there has not been a uniform legal response (Lloyd (2014), chapter 2)... More
With talk of the effects of globalisation, the impact of Brexit, tariffs and taxes, it is an apposite time to highlight our Economics collection. The 31 journals in the collection include those dealing with global economics and global and emerging markets/economies, and an African journal (of economic and sustainable development). Titles also link economics with diplomacy, accounting, business research and sustainability/green economics. There are journals on economics education and education economics, while other specific areas addressed include computational economics/econometrics and financial markets/derivatives. Other titles involve markets and business systems, and monetary economics and finance, while a forthcoming title deals with real estate and construction economics.
Please contact info@inderscience.com or fax +41-22-9295600 for details of subscriptions.
Inderscience regularly publishes calls for papers for special issues of its journals; here are some of the latest calls whose submission deadlines are coming up in the next few months, arranged by submission date within each topic section:
www.inderscience.com/rss/calls.php
Call for Papers
Journal Titles
Deadlines
Computing, Mathematics and Communications
New Challenges in Intelligent Computing and Applications
International Journal of Computational Systems Engineering
5-Feb
Data Analytics
International Journal of Data Science
20-Feb
Advanced Computer Science and Information Technology
International Journal of Computational Science and Engineering
28-Feb
Advances in Intelligent Big Data Analytics
International Journal of Intelligent Engineering Informatics
28-Feb
Cyber-Assurance: The Next-Generation of Cyber-Security and Information Assurance for Computer Security
International Journal of Internet of Things and Cyber-Assurance
1-Mar
On-Chip Communication: Theory and Applications
International Journal of High Performance Systems Architecture
1-Mar
Recent Advances in Communication and Networking
International Journal of Communication Networks and Distributed Systems
1-Mar
Soft Computing Approaches and Intelligent Systems
International Journal of Intelligent Systems Technologies and Applications
25-Mar
Emerging Trends, Applications and Services in Communication Networks
International Journal of Communication Networks and Distributed Systems
27-Mar
Applications of Soft Computing and Intelligent Control
International Journal of Intelligent Engineering Informatics
30-Mar
Future Generation Wireless Networks
International Journal of Networking and Virtual Organisations
30-Mar
Resource Provisioning in Cloud Computing
International Journal of Grid and Utility Computing
30-Mar
Security for Smart Grid and Internet of Things Applications
International Journal of Internet Technology and Secured Transactions
30-Mar
Cloud Computing, Big Data and Data Science
International Journal of Internet Technology and Secured Transactions
1-Apr
Fuzzy Based Approaches in Big Data Analytics
International Journal of Fuzzy Computation and Modelling
5-Apr
Recent Advances in Theory and Applications of Visual Intelligence
International Journal of Computational Vision and Robotics
30-Apr
Economics and Finance
Cultural Finance
International Journal of Behavioural Accounting and Finance
28-Feb
Education, Knowledge and Learning
Role of Smart Devices in Teaching and Learning
International Journal of Mobile Learning and Organisation
15-Apr
Energy and Environment
DC Microgrids and LVDC Distribution Networks
International Journal of Power Electronics
1-Feb
Internet of Things in Environment, Agriculture and Waste Management
International Journal of Environment and Waste Management
28-Feb
Ozone-Based Advanced Oxidation Processes (AOPs) Applications on Landfill Leachate Treatment
International Journal of Environment and Waste Management
31-Mar
Healthcare and Biosciences
Bio-Inspired Computing Systems and Their Applications in Medical Image Processing
International Journal of Bioinformatics Research and Applications
1-Feb
Soft Computing Techniques for Bio-Medical Signal and Image Processing
International Journal of Biomedical Engineering and Technology
25-Mar
Developments and Issues in Medical Imaging
International Journal of Biomedical Engineering and Technology
10-Apr
Management and Business
Collaborative Innovation Networks
International Journal of Entrepreneurship and Small Business
15-Feb
Collaborative Manufacturing Paradigms and Practices for Industry 4.0
International Journal of Intelligent Enterprise
15-Feb
Migration and Diaspora Entrepreneurship: Tackling the Heterogeneity
International Journal of Entrepreneurship and Innovation Management
15-Feb
The Global Governance of Corporate Social Responsibility
International Journal of Business Governance and Ethics
16-Feb
Challenges and Opportunities of Export Marketing in Emerging Economies
International Journal of Export Marketing
28-Feb
Marketing Communications Technology Revisited: its Future and Applications
International Journal of Technology Marketing
28-Feb
Innovations and New Frontiers for International Marketing and Management
International Journal of Business and Globalisation
1-Mar
Inventory Systems and Fuzzy Set Theory
International Journal of Supply Chain and Inventory Management
1-Mar
Corporate Crisis, Turnaround and Innovation
International Journal of Entrepreneurship and Innovation Management
15-Mar
Re-engineering for Sustainability and Climate Change
World Review of Entrepreneurship, Management and Sustainable Development
15-Mar
Scaling Social Entrepreneurial Impact
Int. J. of Entrepreneurial Venturing
15-Mar
Applied Soft Computing Strategies for Effective Business Data Analytics
International Journal of Business Intelligence and Data Mining
30-Mar
Inter-Organisational Networks: Towards Linking Individual, Organisational and Global Phenomena
Global Business and Economics Review
31-Mar
Quality of Logistics Services and Countries' Governance
International Journal of Business Performance and Supply Chain Modelling
31-Mar
Strategic Choices, Capital Structure, Innovative and Financial Performance of European SMEs
Int. J. of Entrepreneurship and Small Business
31-Mar
Understanding and Promoting Well-being in Organisations: Theoretical, Cultural and Managerial Challenges
International Journal of Environment and Health
31-Mar
Unveiling the Commercialisation Mechanisms and Dynamics of University Technological Inventions
International Journal of Technology Management
31-Mar
Product Development in a Collaborative and Integrated Environment
International Journal of Collaborative Enterprise
1-Apr
Critique of Knowledge Management
World Review of Entrepreneurship, Management and Sustainable Development
15-Apr
Advances in Managerial and Financial Accounting, Theory and Practice: Managing the Intangible and Disclosing the Business Performance in Emerging and Traditional Markets
International Journal of Managerial and Financial Accounting
30-Apr
Sustainable Inventory Management
Int. J. of Inventory Research
30-Apr
Science, Engineering and Technology
Vehicle Ergonomics
International Journal of Vehicle Performance
24-Feb
Recent Trends in Computing and Engineering
International Journal of Computer Aided Engineering and Technology
1-Mar
Advances in the Machining of Composite Materials III
International Journal of Machining and Machinability of Materials
31-Mar
Recent Advances in Active Safety Control Systems for Commercial Vehicles
Int. J. of Heavy Vehicle Systems
6-Apr
Society and Leisure
Smart Electronics and Government Applications
Electronic Government, an International Journal
20-Feb
Secure Data Communication and Intelligent Data Processing for Electronic Governance
Electronic Government, an International Journal
1-Mar
Advances in Sport Management in the Global Marketplace: Theory and Practice
International Journal of Sport Management and Marketing
31-Mar
Keep up to date with calls for papers via our RSS feed

(more details on RSS are available here)
For details of some 30 further calls for papers with later deadlines, visit our calls for papers page.
Inderscience collections now more than 80,000 articles
The Inderscience collections of journal titles have now published more than 80,000 articles. In addition to annual subscriptions to titles, individual articles and individual journal issues may also be purchased, and journal subject bundles and tailored packages of titles are available (http://www.inderscience.com/inorders.php).
IJ Human Factors and Ergonomics announces Best Paper awards
The International Journal of Human Factors and Ergonomics is instigating a Best Papers award. The first two winners have been announced: Scialfa et al. (2012), Hazard perception in older drivers, is awarded the 2012-2013 Best IJHFE Paper award and Baldwin, May & Parasuraman (2014), Auditory forward collision warnings reduce crashes associated with task-induced fatigue in young and older drivers, is awarded the 2014-2015 Best IJHFE Paper award. Both papers and the three runners-up are now freely available as part of the journal's sample issue, http://www.inderscience.com/info/ingeneral/sample.php?jcode=ijhfe.
Inderscience Editor receives Excellence Award
Professor Constantin Zopounidis, Editor-in-Chief of the International Journal of Multicriteria Decision Making and the International Journal of Financial Engineering and Risk Management, received the Technical University of Crete Excellence Award 2016 in acknowledgment of his research work in the area of multicriteria analysis. This work has a direct impact on business as well as government decision making. The ceremony took place on Friday 16 December in the Centre of Mediterranean Architecture in Crete, where Professor Zopounidis gave a keynote speech.
Editorial Appointments
New editors have been appointed as follows:
Prof. Tetsuo Sawada to the Atoms for Peace: an International Journal.
Prof. Ali Selamat to the International Journal of Digital Enterprise Technology.
Prof. Dianhui Wang to the International Journal of Machine Intelligence and Sensory Signal Processing.
Prof. Walter Leal Filho to the World Review of Science, Technology and Sustainable Development.
Inderscience is pleased to have its journals associated with the events listed below as a media partner. Click on any banner for further information. For a complete list of events - including those associated through the publication of invited, extended papers - please visit our Events page.
Computing, Mathematics and Communications

Economics and Finance

Energy and Environment

Healthcare and Biosciences

Management and Business

Risk, Safety and Emergency Management

Science, Engineering and Technology

Society and Leisure
The following articles were selected for their wider appeal to a more general audience and most have been featured in the scientific and business press as well as the international media:
How to subscribe to this newsletter: How to unsubscribe.
Feedback: email support@inderscience.com with any feedback you may have.